Used BMW X3 F25 Parts For Sale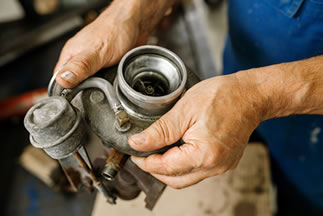 Looking for quality used BMW X3 F25 Spares? Look no further than BM scrapyard! We specialize in supplying used BMW parts that are as good as new but a fraction of the cost. So whether you're looking for body parts, suspension components, interior trim or engine parts, we have you covered!
Searching for used BMW X3 F25 spares can be a daunting task, but at this Beemer spares shop we make it easy for you! Simply complete our online enquiry form and one of our network of BMW scrap yards in South Africa will be in touch with you shortly. So why wait? Get the parts you need today and get your vehicle back on the road sooner!
Don't overspend on your BMW X3 F25 spares – get the best quality at the best prices from BM scrapyard!
Where We Source Our BMW X3 F25 Parts
We source our BMW spares from accident damaged vehicles. This means that the parts we supply are of the same quality as new parts, but a fraction of the cost!
What Are The Benefits of Buying Used Spares?
There are many benefits to buying used spares, including:
Save money onexpensive new parts
Get the same quality as if they were new parts
Help the environment by recycling auto parts
Recent X3 F25 Part Requests
| Date | vehicle-year | | Requirements |
| --- | --- | --- | --- |
About the X3 F25
About The BMW X3 F25
Crossover BMW X3 is based on the models of the third series of BMW. The car combines sporty features and the classic design of German company cars. The debut of the car took place at the Frankfurt Motor Show in September 2003. Before that, the manufacturer at the motor show in Detroit showed a prototype model called xActivity.
The release of the car is established at the enterprise in Graz, Austria. The second generation BMW X3 was introduced in the summer of 2010. By that time, the first generation had sold a "circulation" of 600,000 copies. The model was launched into assembly line production on September 1, 2010.
The new BMW X3 is designed in the style of its predecessor. At the same time, the model has become larger, its ground clearance has increased by 1.2 centimeters, and the wheelbase – by 1.5 centimeters. The second generation is manufactured at BMW's facility in Spartanburg, USA.
The crossover comes with a 2-liter diesel engine and a 3-liter Twin Power supercharged gasoline engine. In the European and US market, the BMW X3 is offered with a 306 horsepower 3.0-litre twin-turbocharged petrol engine; with a 243-horsepower naturally aspirated engine and a turbodiesel with a capacity of 184 horsepower.
Related:
We Deliver BMW Parts in South Africa!
We take great care in ensuring that your salvage parts are delivered with the utmost professionalism and courtesy. Our couriers make sure they have a positive customer experience from start to finish, which reflects on us as well!
Sell Your BMW For Parts!
We provide a quick and easy service for those looking to scrap their non-running BMW's. With over 20 years of experience in auto salvage, you can rest assured that your car will be processed professionally and efficiently by us!
You Are In Safe Hands!
With a team of automotive experts, BM Scrap Yard provides its customers with only the best BMW auto parts in South Africa. With quick delivery times & easy access for anyone who needs it, there's no reason not to find the part you need!
BMW Vehicles Stripping For Spares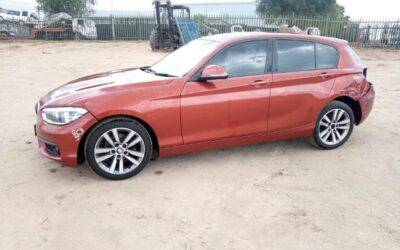 This BMW is accident damaged and being stripped for its spare parts. If you would like to buy a specific component of this BMW model, please email us through our contact us page. A,/,C,Compressor,Pulley Front,Left,Brake,Caliper Front,Left,Door,Window,Regulator,Motor...