Used BMW 3 Series F30 Spares For Sale
Looking for a BMW 3 Series F30 stripping for spares?
FIND YOUR PARTS
Used BMW 3 Series F30 Parts For Sale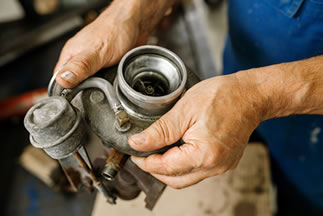 Looking for quality used BMW F30 spares? Look no further than BM Scrapyard! We source used BMW spare parts from accident damage vehicles and offer them to you at a fraction of the price of new parts, but without compromising on quality.
Simply complete our online enquiry form and we'll put you in touch with one of our network of BMW scrapyards in South Africa. With BM Scrapyard, you can rest assured that you're getting the best quality used parts on the market – so why pay more elsewhere? Get in touch with us today!
Where We Source Our BMW 3 Series F30 spares
BM Scrapyard sources its BMW F30 spares from accident damage vehicles. This ensures that the parts we sell are of the highest quality, as they're effectively 'as good as new'. We understand that many people are wary of buying used parts, but rest assured that when you buy from BM Scrapyard you're getting the best quality parts on the market.
Recent 3 Series F30 Part Requests
| Date | vehicle-year | | Requirements |
| --- | --- | --- | --- |
About the 3 Series F30
About The BMW 3 Series F30
The new BMW 3 series made its home market debut on May 7, 2015 at a special event in Munich. The model is the first planned restyling of the sixth generation, which was released back in 2011. It received a seriously modernized filling, a redrawn interior, and a slightly retouched appearance.
It is quite difficult to distinguish a novelty from its predecessor, innovations cannot be called global. First of all, I would like to note the new, all-LED headlight optics, with several focusing lenses and elegant daytime running lights.
The radiator grill visually adjoins the lighting equipment and consists of two branded nostrils, taken away by volumetric vertically oriented ribs. The front bumper also received a few changes.
A large air intake catches the eye, covered with a fine mesh with hexagonal cells. On the sides of it are angular cutouts with round blocks of fog lamps. Overall, the model received some nice cosmetic changes that perfectly emphasized its strengths.
DIMENSIONS
BMW 3 Series belongs to the premium segment of the D class. The overall dimensions of the sedan model are: length 4633 mm, width 1811 mm, height 1429 mm, and the wheelbase is 2810 mm.
The clearance of the model is slightly lower than usual – 140 millimeters. Slightly reduced ground clearance, coupled with the classic layout, gives the car a good balance of mass along the axes, perfect for an active driving style. Treshka superb road holding, can take turns in a controlled skid and maintains excellent stability, even at high speeds.
As for the suspension itself, it has a completely independent architecture. Front McPherson struts and rear multi-link. In the top versions, you can find a system with adaptive struts that allow you to change the stiffness of the shock absorbers.
SPECIFICATIONS
In the domestic market, the model will be presented with six different engines, manual and automatic transmissions, as well as rear or all-wheel drive. Thanks to the widest list of alternative units, the model becomes truly universal and is able to satisfy most of the needs of a sophisticated buyer.
The basic versions of the BMW 3 series are equipped with a 1.5-liter in-line three-cylinder turbocharged petrol unit. It was previously installed on the Mini Cooper and develops 136 horsepower.
Depending on the gearbox, such a motor is capable of accelerating the car to one hundred kilometers per hour in 8.9-9.1 seconds and consumes about 5.4-5.5 liters of gasoline per hundred in a combined driving cycle.
The next group includes modifications with two-liter in-line fours. They give out 184 or 249 horsepower and are equipped with any type of drive. On average, acceleration to a hundred takes 7.2-7.6 for the normal and 5.8 seconds for the forced version. Fuel consumption is quite democratic – 5.8-6.2 liters per hundred kilometers under the same conditions.
The most powerful engine in our market is a 326-horse inline-six. It is equipped exclusively with automatic transmissions and an all-wheel drive system. With such a herd under the hood, the sedan breaks down to 100 km / h in 4.9-5 seconds and consumes 7.3-7.9 liters in the combined cycle.
The range also includes heavy fuel units. These are in-line turbo fours for 190 horses. Acceleration to 100 km / h will take 7.2-7.3 seconds, and the consumption will be 4.4-4.7 liters per 100 kilometers.
Related:
We Deliver BMW Parts in South Africa!
We take great care in ensuring that your salvage parts are delivered with the utmost professionalism and courtesy. Our couriers make sure they have a positive customer experience from start to finish, which reflects on us as well!
Sell Your BMW For Parts!
We provide a quick and easy service for those looking to scrap their non-running BMW's. With over 20 years of experience in auto salvage, you can rest assured that your car will be processed professionally and efficiently by us!
You Are In Safe Hands!
With a team of automotive experts, BM Scrap Yard provides its customers with only the best BMW auto parts in South Africa. With quick delivery times & easy access for anyone who needs it, there's no reason not to find the part you need!
BMW Vehicles Stripping For Spares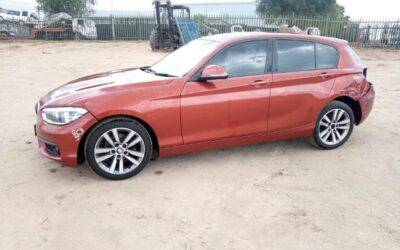 This BMW is accident damaged and being stripped for its spare parts. If you would like to buy a specific component of this BMW model, please email us through our contact us page. A,/,C,Compressor,Pulley Front,Left,Brake,Caliper Front,Left,Door,Window,Regulator,Motor...