Used BMW 1 Series F52 Spares For Sale
Looking for a BMW 1 Series F52 stripping for spares?
FIND YOUR PARTS
Used BMW 1 Series F52 Parts For Sale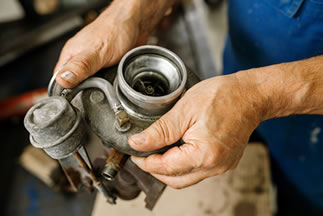 Looking for quality used BMW 1 Series F52 spares? Look no further than BM Scrapyard! We source parts from accident damage vehicles, so you can pay a fraction of new parts prices but still retain the quality as if they were new parts. Whether you are looking for a indicator, camshaft, cylinder head, engine, gearbox or any other spare part, we will do our best to find it for you. Simply complete the enquiry form and one of our network of BMW scrap yards in South Africa will be in touch.
Benefits of buying recycled car parts
Save money: Used parts are often a fraction of the price of new parts
Quality: Parts sourced from accident damage vehicles are often of better quality than new parts, as they have not been subject to wear and tear
Environmentally friendly: Recycling car parts helps to reduce waste and preserve resources
Benefits of using our part finder service
Takes the hassle out of finding used parts: We will do the legwork for you, searching our network of BMW scrap yards to find the part you need
Stress-free: We only source parts from reputable suppliers, so you can be sure you are getting quality parts
Competitive prices: We compare prices from different suppliers to getyou the best deal
Convenient: We will deliver the part to your door, anywhere in South Africa.
Recent 1 Series F52 Part Requests
| Date | vehicle-year | | Requirements |
| --- | --- | --- | --- |
About the 1 Series F52
About The BMW 1 Series F52
For the Chinese market, BMW designed and built the 1 Series (F52), a subcompact executive car that differs from the other 1 Series variants made in BMW's Leipzig and Regensburg facilities. As previously mentioned, this car is made by the partnership involving BMW and Brilliance Auto, BMW Brilliance.
Related:
We Deliver BMW Parts in South Africa!
We take great care in ensuring that your salvage parts are delivered with the utmost professionalism and courtesy. Our couriers make sure they have a positive customer experience from start to finish, which reflects on us as well!
Sell Your BMW For Parts!
We provide a quick and easy service for those looking to scrap their non-running BMW's. With over 20 years of experience in auto salvage, you can rest assured that your car will be processed professionally and efficiently by us!
You Are In Safe Hands!
With a team of automotive experts, BM Scrap Yard provides its customers with only the best BMW auto parts in South Africa. With quick delivery times & easy access for anyone who needs it, there's no reason not to find the part you need!
BMW Vehicles Stripping For Spares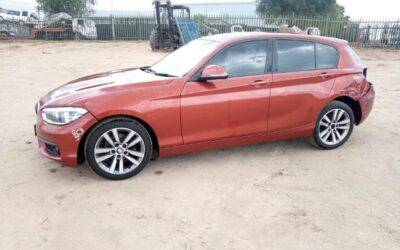 This BMW is accident damaged and being stripped for its spare parts. If you would like to buy a specific component of this BMW model, please email us through our contact us page. A,/,C,Compressor,Pulley Front,Left,Brake,Caliper Front,Left,Door,Window,Regulator,Motor...