Used BMW 7 Series E65 Spares For Sale
Looking for a BMW 7 Series E65 stripping for spares?
FIND YOUR PARTS
Used BMW 7 Series E65 Parts For Sale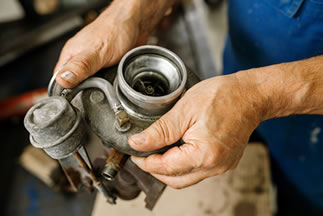 BMW is one of the most popular luxury car brands in the world. However, BMW cars can be quite expensive to maintain. One way to save money on BMW E90 parts is to buy used parts from BMW scrap yards. BMW scrap yards are located throughout South Africa and offer a wide variety of BMW parts at much lower prices than what you would find at a BMW dealership.
BM Scrap Yard is a website that connects you with BMW scrap yards in your area so that you can easily find the parts you need. Simply enter your BMW model and the part you are looking for, and BM Scrap Yard will provide you with a list of suppliers that have the part in stock. You can then contact the supplier directly to get a quote. By buying used BMW parts, you can save a lot of money on your BMW maintenance costs.
Our Stock
We are a BMW E90 spares specialist. We source our parts from accident damaged vehicles. These parts are cleaned and tested before being shelved in our warehouses. Our comprehensive range of BMW E90 spares includes engine parts, suspension components, electrical items, and body panels.
We also stock a wide selection of genuine BMW accessories and merchandise. Whether you're looking for BMW E90 spares or accessories, we can help you find the perfect part for your needs.
With over 10 years of experience in the BMW spares industry, we are your go-to source for all your BMW needs. Thanks for choosing us!
Recent 7 Series E65 Part Requests
Date

vehicle-year

Model

Requirements

2022-07-21 12:08:32 +00:00

2008

n52

Im looking for BMW E90 CAMSHAFT INTAKE N52

ENGINE

2022-07-13 12:38:44 +00:00

2008

2.0

Good day
Can you please quote me on the following parts. it is for an e90 320d m sport auto.

Left front door
Left front rear view mirror complete
Left front step sill with m logo
Left front door handles in and out
Left front door panel inside

Thank you

2022-06-07 18:17:00 +00:00

2011

2L

I have a facelift White 2011-12 BMW E90 320D

I need :

White bonnet and hinges

White right fender

White Bumper and grills

Left and right light (Non xenon)

Fog Lights

Radiator

cradle

Radiator

Radiator Fan

2022-05-25 11:49:01 +00:00

2010

2.0

Good day

I am looking for BMW E90 N46 engine or alternatively the crankshaft, 2 pistons n 2 conrods
About the 7 Series E65
About The BMW 3 Series E90
Related:
We Deliver BMW Parts in South Africa!
We take great care in ensuring that your salvage parts are delivered with the utmost professionalism and courtesy. Our couriers make sure they have a positive customer experience from start to finish, which reflects on us as well!
Sell Your BMW For Parts!
We provide a quick and easy service for those looking to scrap their non-running BMW's. With over 20 years of experience in auto salvage, you can rest assured that your car will be processed professionally and efficiently by us!
You Are In Safe Hands!
With a team of automotive experts, BM Scrap Yard provides its customers with only the best BMW auto parts in South Africa. With quick delivery times & easy access for anyone who needs it, there's no reason not to find the part you need!
BMW Vehicles Stripping For Spares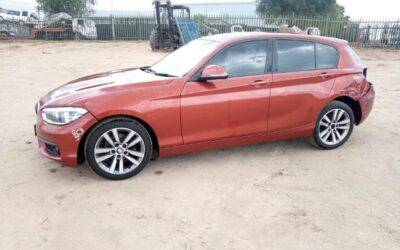 This BMW is accident damaged and being stripped for its spare parts. If you would like to buy a specific component of this BMW model, please email us through our contact us page. A,/,C,Compressor,Pulley Front,Left,Brake,Caliper Front,Left,Door,Window,Regulator,Motor...