Used BMW 1 Series F40 Spares For Sale
Looking for a BMW 1 Series F40 stripping for spares?
FIND YOUR PARTS
Used BMW 1 Series F40 Parts For Sale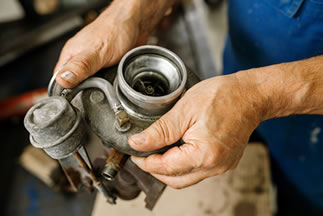 Looking for quality used BMW 1 Series F40 spares? Look no further than BM Scrapyard! We source BMW parts from accident damage vehicles, meaning that the parts are as good as new but you only pay a fraction of the price.
To enquire about a part, simply fill out our online form and one of our network of BMW scrap yards in South Africa will be in touch. Whether you are looking for a front bumper, headlamp, gearbox, or anything else, we are confident that we will be able to help. So why pay over the odds for new parts when you can get the same quality at a fraction of the price? Get in touch with BM Scrapyard today!
Benefits of buying recycled car parts
There are many benefits to buying recycled car parts, including:
You can save up to 70% off the list price of new parts
Parts are tested before being dismantled from the vehicle, so you know they are in good working orderThey come with a 30 day guarantee
All parts are cleaned and checked before being sent out
We offer a nationwide delivery service
Eco-friendly – by buying recycled parts, you are helping to reduce the amount of waste going to landfill.
So if you are in need of BMW 1 Series F40 spares, don't hesitate to get in touch with BM Scrapyard today! We look forward to hearing from you.
Recent 1 Series F40 Part Requests
| Date | vehicle-year | | Requirements |
| --- | --- | --- | --- |
About the 1 Series F40
About The BMW 1 Series F40
First-generation models are an effort to get a foothold in one of the most sought-after markets for cars right now. Noteworthy is the designers' category approach to this problem and their attempt at condensing all of the familial traits of the model line's elder brothers into something more manageable.
In order to remain competitive, the automobile industry's increasingly stringent laws force even giants like General Motors to rethink its core values every year. An entirely new BMW 1 series was unveiled in the latter days of May 2019 that is vastly different from its predecessors.
All of these modifications have already become apparent. In the F40 index's third generation, there is a huge difference in the proportions. Increases in front overhang and closer proximity of wheels to uprights have resulted in a larger bonnet and shorter front overhang. Generally speaking, the design came to resemble a second series with a sloping roof as time went on.
DIMENSIONS
It is a five-door hatchback version of the BMW of the first series, a small golf-class automobile. The automobile is now 4319mm long, 1799mm wide, 1434mm high, and 2670mm broad between the wheelsets after the generation change. It has 153 millimeters of ground clearance, which is normal for its class.
The automobile took five years to construct, and as a consequence of the upgrade of the UKL2 basis, he shifted to the FAAR front-wheel drive platform. There will be no longer be a longitudinal engine mount on first-generation vehicles.
To begin with, it's much easier to move about in the cabin now that there's not a driveline beneath the floor. The trunk has also expanded in size. While folded, this automobile can contain up to 1,200 cubic feet of space.
The suspension has been given its own design. The front will be supported by McPherson struts, while the rear will be supported by a multi-link. It's important to note that this arrangement will be present in all configurations, even the weakest of which will not have a torsion beam.
SPECIFICATIONS
The BMW 1 Series will have a total of five different engines under the bonnet. There will be three 1.5-liter three-cylinder engines with 140 hp and a two-liter four-cylinder with 306 hp in the gasoline lineup. 1.5-liter engines are married to a six-speed manual or a seven-speed robot, while 4-liter engines are coupled to a special eight-speed hydromechanical automatic machine and a patented xDrive all-wheel drive system.
Diesel's spectrum is a little more extensive. The engines are similarly 1.5 liters and have three cylinders. They can generate 116 forces when using heavy fuel. You may choose for a two-liter four-cylinder engine for a more energetic ride. There are two models to choose from: 150 and 190 horsepower. Such an engine is only available for the 190-horsepower model, which has mechanical and automated all-wheel drive.
BMW 1 Series Accessories
The BMW 1 Series, like most of its rivals, has a high-tech security system. Advanced parking assistance, blind spot monitoring, automated braking for cyclists and pedestrians, active radar cruise control, and a lane control system are all part of the car's arsenal. It also has active radar cruise control. To name just a few notable features, there are LED adaptive headlights, a panoramic roof, ambient lighting, and both a projection into the glass and a completely virtual dashboard.
Related:
We Deliver BMW Parts in South Africa!
We take great care in ensuring that your salvage parts are delivered with the utmost professionalism and courtesy. Our couriers make sure they have a positive customer experience from start to finish, which reflects on us as well!
Sell Your BMW For Parts!
We provide a quick and easy service for those looking to scrap their non-running BMW's. With over 20 years of experience in auto salvage, you can rest assured that your car will be processed professionally and efficiently by us!
You Are In Safe Hands!
With a team of automotive experts, BM Scrap Yard provides its customers with only the best BMW auto parts in South Africa. With quick delivery times & easy access for anyone who needs it, there's no reason not to find the part you need!
BMW Vehicles Stripping For Spares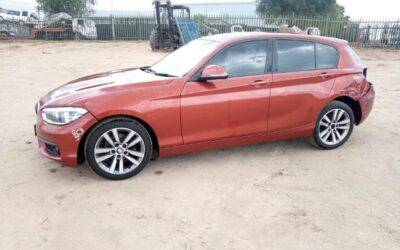 This BMW is accident damaged and being stripped for its spare parts. If you would like to buy a specific component of this BMW model, please email us through our contact us page. A,/,C,Compressor,Pulley Front,Left,Brake,Caliper Front,Left,Door,Window,Regulator,Motor...