Used BMW 3 Series E46 Spares For Sale
Looking for a BMW 3 Series E46 stripping for spares?
FIND YOUR PARTS
Used BMW 3 Series E46 Parts For Sale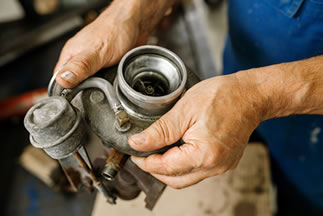 Your BMW 3 Series E46 is no longer running and you need to find a reliable source for used E46 BMW parts?
It can be hard to find a trustworthy source for second-hand BMW spares, but BM Scrap Yard is here to help. We have a wide selection of parts for all BMW models and we offer quick delivery times so you can get your car back on the road as soon as possible.
When you choose BM Scrap Yard, you can rest assured that you're getting only the best quality parts at the best price. We have been in business for over 10 years and we are dedicated to providing our customers with excellent service.
Our Stock
We strip accident damaged, written off and end of life BMWs for parts. We always have a good selection of parts available, so if you can't find what you're looking for on our website, please don't hesitate to contact us.
Our stock includes (but not limited to):
* Engine parts; like cylinder heads, crankshafts and conrods
* Gearboxes
* Body parts; like doors, panels and bumpers
* Electrical parts; like ECUs, instrument clusters and switches
* Interior parts; including seats, steering wheels and dashboards
* Rims and tyres.
Recent 3 Series E46 Part Requests
| Date | vehicle-year | Engine | Requirements |
| --- | --- | --- | --- |
About the 3 Series E46
About The BMW E46
The BMW E46 is a 3-series car that was manufactured from 1998 to 2004. It was available as a sedan, coupe, convertible, and wagon. The E46 was the successor to the BMW E36 and featured updated styling and more powerful engines.
The E46 was popular with both consumers and critics and won several awards, including "Car of the Year" in Germany in 2001. Today, the E46 remains a popular choice for those looking for a used luxury car. At BM Scrap Yard, we have a wide selection of parts for all BMW models, including the E46.
In South Africa the E46 was offered with a range of four and six-cylinder petrol engines, as well as two diesel engines. All the models came with rear wheel drive, with the exception of the wagon which came with all-wheel drive.
BMW E46 Engines and Gearbox
The E46 was available with a wide range of gasoline, diesel and all-wheel drive models. The most powerful engine is the M54B30, which produces 210 kW at 6250 rpm and 400 Nm of torque at 3500 rpm. It has a 0-100 km/h time of just under seven seconds.
The gearboxes available in the E46 were a five or six-speed manual, or a four-speed automatic. The most common gearbox is the ZF Friedrichshafen GMBH GAZ24V190C transmission, which was used in over two million vehicles.
At BM Scrap Yard, we have a wide selection of used BMW E46 engines and gearboxes available for sale. We also offer quick delivery times so you can get your car back on the road as soon as possible.
E46 Engine Parts
We have a wide selection of engine parts available for the BMW E46. Our stock includes:
Cylinder heads; the function of the cylinder head is to seal off combustion chamber pressure and allow for intake/exhaust gases pass through valves at proper times during each cycle
Engine blocks; the block is the foundation of the engine and contains metal sleeves that the cylinders fit into
Camshafts; regulates opening and closing of valves by rotating along its axis
Pistons; compress fuel mixture before ignition, then force exhaust out through valves when it's time to release pressure back into atmosphere
Crankshafts; converts the up and down motion of pistons into rotational energy (turning wheels)
Oil pans; hold oil to lubricate moving parts within engine block such as bearings, camshafts etc.
Timing chains or belts that connect crankshaft with camshafts so they can work together synchronously
Sub Assembly; a collection of parts that make up one functional unit within the engine. Examples are: cylinder head, engine block, pistons, crankshaft, camshafts etc.
BMW E46 Gearbox Parts
We have a wide selection of tranmission parts available for your BMW E46. Our stock includes:
Manual transmissions with either five gears (standard) or six speeds (optional); both come equipped with reverse gear in case you need to back out of tight parking spots at stores such as Walmart where they always seem to put cars next each other without leaving enough room between them when parking.
Automatic transmissions that require no input from driver other than selecting desired gear setting before starting engine; these are usually less expensive than manual versions but may not provide as much control over vehicle speed due to lack of clutch pedal.
Differentials which help transfer power from engine through driveshafts into wheels so they can turn at different rates during turns or corners where one wheel moves forward faster than another does. These have a variety of ratios available depending on your needs such as more torque/less gas mileage vs less torque/more fuel economy.
BMW E46 Body Parts
The body of the BMW E46 is made from steel and plastic panels that are bonded together with adhesive. The hood, trunk lid, front fenders and doors are made from aluminum to reduce weight.
When it comes to body parts, we have a wide selection available. Our stock includes:
Doors and door windows
Bonnets / hoods
Bumpers (including front and rear)
Rear quarter panels and rear bumper covers
BMW E46 Interior Parts
The interior of the BMW E46 is well-made and features high-quality materials. The seats are comfortable and supportive, the dashboard is stylish and functional, and the controls are easy to use.
At BM Scrap Yard, we have a wide selection of BMW E46 interior parts available for sale. Our stock includes:
Seats; like front bucket seats with power adjustments or sporty contoured rear bench seat (both in leather)
Steering wheels; tilt/telescoping wheel with audio controls as standard on all models except base model 325i which has manual height adjustment only (no telescoping feature) / different size options depending upon trim level chosen at purchase time but all share same design details such as perforated leather wrap around grip area, three-spoke center section with BMW logo emblem in middle and four spokes extending outwards towards rim edge
Dashboards; standard equipment includes an odometer trip meter combo display that shows distance traveled as well as fuel consumption (mpg), a clock/temp gauge at top left corner next to air vent bezels or optional fully digital instrument panel upgrade which replaces both of these items. Optional upgrades include satellite radio compatibility via SiriusXM subscription service, Bluetooth handsfree calling capability using integrated microphone for cell phone calls while driving without taking your eyes off the road
Door panels; same as dashboard in terms of what's offered as standard or optional, differing among trim levels but always leather wrapped with wood grain accents and metal inserts
Center consoles; come in different shapes and sizes according to car model and market region but all have storage areas, cupholders and a place to rest your arm. Console between front seats is angled towards the driver for ease of access, center console that runs lengthwise between both rows of seats has two levels (a shallow upper section above a deep lower) with an optional sliding cover that conceals a secret compartment beneath it. This was originally marketed as a place to store valuables out of sight from thieves but many owners use it to hide things like junk food wrappers and old receipts
The suspension parts of the BMW E46 include:
Control arms; the function is to connect wheel assembly with body frame or chassis. These are also known as "wishbone" because their shape resembles an animal's skeleton (e.g., bird, dog, cat etc.)
Coil springs; the function is to absorb road shocks and reduce vibration that would otherwise be transferred into vehicle frame or chassis. These are also known as "helical" because they're shaped like a spiral when viewed from above looking down
Shocks/struts; these dampen suspension's movement so it doesn't bounce up and down excessively while driving on rough terrain like gravel roads
Conclusion
We hope this gives you a better understanding of the different parts that make up your BMW E46. If there's something you're still unsure about or need help finding, feel free to contact us and we'll do our best to assist you. Thanks for reading!
Related:
We Deliver BMW Parts in South Africa!
We take great care in ensuring that your salvage parts are delivered with the utmost professionalism and courtesy. Our couriers make sure they have a positive customer experience from start to finish, which reflects on us as well!
Sell Your BMW For Parts!
We provide a quick and easy service for those looking to scrap their non-running BMW's. With over 20 years of experience in auto salvage, you can rest assured that your car will be processed professionally and efficiently by us!
You Are In Safe Hands!
With a team of automotive experts, BM Scrap Yard provides its customers with only the best BMW auto parts in South Africa. With quick delivery times & easy access for anyone who needs it, there's no reason not to find the part you need!
BMW Vehicles Stripping For Spares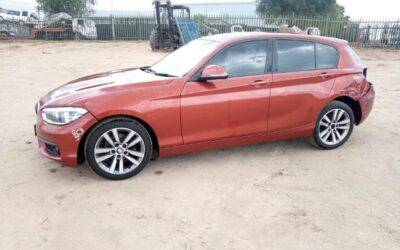 This BMW is accident damaged and being stripped for its spare parts. If you would like to buy a specific component of this BMW model, please email us through our contact us page. A,/,C,Compressor,Pulley Front,Left,Brake,Caliper Front,Left,Door,Window,Regulator,Motor...