Used BMW 2 Series G42 Spares For Sale
Looking for a BMW 2 Series G42 stripping for spares?
FIND YOUR PARTS
Used BMW 2 Series G42 Parts For Sale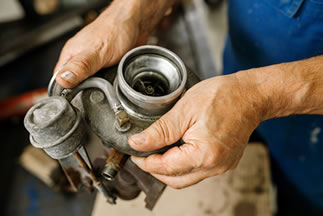 Finding second-hand BMW spares can be a challenge, especially if you're not sure where to look.
Not only is it challenging to find used BMW parts, but it can also be expensive. If you're not careful, you may end up overpaying for a part that's not even in good condition.
BM Scrap Yard is your solution for quality used BMW parts at an affordable price. We have a wide selection of parts available and we offer free delivery throughout South Africa.
Our Stock
Whatever part you are looking for, you can find it for your BMW at BMW Scrap Yard. Whether you are looking for suspension parts like coils, struts or stabilizers, or even an engine part such as a camshaft, you can find it at BMW Scrap Yard.
We source our parts from accident damaged vehicles that are unable to be repaired. Some vehicles are late models meaning the parts have hardly been used. Others are older models, but they have been properly maintained and will be fully functional. All of our parts go through a strict inspection process before being put on sale.
Recent 2 Series G42 Part Requests
| Date | vehicle-year | | Requirements |
| --- | --- | --- | --- |
About the 2 Series G42
About The BMW 2 Series G42
The BMW 2 Series G42 is a vehicle that has been produced by the German manufacturer BMW since 2014. It was created to fill in the gap which was left following the production of the 1 Series hatchback. The BMW 2 Series G42 is a 3-door compact car with front wheel drive and 4 seats. It comes with engine options such as a basic 1.6 liter diesel unit, or other specifications such as a range-topping 2.0 liter petrol option with twin turbocharging and direct fuel injection technology. The 1.6 liter diesel version has an output of 116 kilowatts while the 2.0 liter vehicle has 180 kilowatts for the M Sport Package. All engines are mated to an 8 speed automatic transmission system and come standard with xDrive four wheel drive technology, like most modern BMW vehicles.
BMW Parts Online
We offer the best quality parts at affordable prices. We provide a wide range of services such as purchasing, inspections and repairs. If you're looking for quality used BMW parts in South Africa, you can find it here for a fraction of the cost.
Visit Us Today!
Here at BMW Scrap Yard we have a wide selection of high-quality parts available at affordable prices. Our deliveries are free across South Africa and we always provide an inspection report with each purchase to make sure that our customers get exactly what they need. Whether you need a simple part or one that's more advanced, visit us today to see how we can help you save on your next repair bill without sacrificing quality.
Related:
We Deliver BMW Parts in South Africa!
We take great care in ensuring that your salvage parts are delivered with the utmost professionalism and courtesy. Our couriers make sure they have a positive customer experience from start to finish, which reflects on us as well!
Sell Your BMW For Parts!
We provide a quick and easy service for those looking to scrap their non-running BMW's. With over 20 years of experience in auto salvage, you can rest assured that your car will be processed professionally and efficiently by us!
You Are In Safe Hands!
With a team of automotive experts, BM Scrap Yard provides its customers with only the best BMW auto parts in South Africa. With quick delivery times & easy access for anyone who needs it, there's no reason not to find the part you need!
BMW Vehicles Stripping For Spares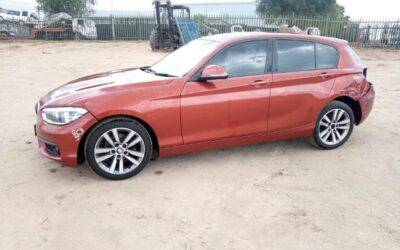 This BMW is accident damaged and being stripped for its spare parts. If you would like to buy a specific component of this BMW model, please email us through our contact us page. A,/,C,Compressor,Pulley Front,Left,Brake,Caliper Front,Left,Door,Window,Regulator,Motor...