Used BMW 1 Series F20 Spares For Sale
Looking for a BMW 1 Series F20 stripping for spares?
FIND YOUR PARTS
Used BMW 1 Series F20 Parts For Sale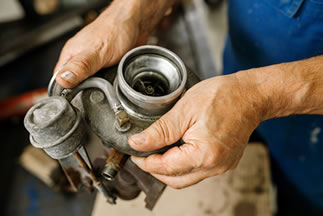 Used BMW spares are hard to find, and when you do find them they are expensive.
We have a solution that will save you money while not compromising on quality. Our range of genuine used and new BMW spares includes everything from engines to suspension components, wheels to windscreens, as well as interior trim pieces like seats and door panels. If we don't have the part in stock at our yard near Johannesburg, we can source it for you within 24 hours.
We offer high-quality second hand BMW parts at affordable prices – all delivered directly to your doorstep! Vehicles come to our yard for salvage, or are supplied to us by insurance companies who have paid out for total loss vehicles. Due to this fact, the costs are minimal when compared with buying new BMW spares.
Quality of our used BMW parts
All of our second-hand parts are taken directly off running vehicles before they are dispatched for wrecking, so they won't suffer any more wear and tear. We only supply quality used car parts in South Africa.
Our BMW parts promise great quality at cheap prices with all cars tested before sale. Once they arrive at our dealership in Johannesburg they go through different tests including a visual inspection and an oil change where applicable.
All of our parts are thoroughly cleaned before shipping to ensure that you receive your part in perfect condition.
Our BMW spares range includes everything from engines, suspensions, wheels and windscreens, to interior trim like seats and door panels. Our team is on standby 24 hours a day to answer any questions or queries that you may have regarding the products we sell. For more information about our high-quality used car parts at cheap prices, please contact us today!
Recent 1 Series F20 Part Requests
| Date | vehicle-year | | Requirements |
| --- | --- | --- | --- |
About the 1 Series F20
About The BMW 1 Series F20
The BMW 1 Series F20 is the second generation of the BMW 1 Series range of subcompact luxury cars. It was launched in 2013 as a three-door hatchback, replacing the E87/E81/E82/E88 generation 3-door body style for faster model cycles.
The first models available are the 116i and 118d with four different levels of power output: the 116i, 118i, 120i and 123d. The F20 has made it possible to offer Top Track (M Sport) specification on all models. A total of 14 exterior paint colors are offered at launch time, together with five metallic shades and two bi-color variants (for example dark blue metallic / Jet Black). At launch time the 1 Series coupe is not included.
BMW F20 Interior
The BMW F20 interior introduces two new trim lines, both available on the 116i and 118d versions: the Sports Line (exclusive to 3-door models) and High-End Line (exclusive to 5-door versions). It also features a new satellite navigation system with an iDrive controller that incorporates many functions previously located in small submenus into three main menus. Other options include xenon headlights, headlight washers, adaptive brake lights and rain sensor wipers. The only external difference between both trims are exclusive 16″ wheels for the Sports Line model. An optional panoramic sunroof is offered on 118d Sport line or higher level of trim and on 116i and 118d models.
BMW F20 Engines
The new model replaces the E87/E81/E82/E88 1 Series range with quicker model cycles, thus having more appeal on today's market. Several engines are offered for this series, the 3-cylinder 116i, 4-cylinder 118i, 4-cylinder 120i and a diesel engine: the four cylinder oil burner is fitted in most F20 units sold in Europe. The option of a 5-cylinder 2 litres engine has been dropped from this platform, but will continue to be offered on other BMW models. The 123d top sports version was introduced at the 2012 Geneva Show with a six speed manual gearbox.
BMW F20 Sales
The new 1 Series is offered in five-door hatchback, three-door hatchback and two-door coupe versions. The three door 124i has been dropped from the range due to poor sales numbers in USA and Canada. Higher specification models have faster acceleration time than their predecessors, with the 123d being over 10 seconds faster to 100 km/h (62 mph). The interior has also been improved, especially in higher specification models where alloy wheels are included as standard equipment.
BMW F20 Competitor Cars
This vehicle is considered by some publications as a direct contender of Audi A3 3 door body style or Mercedes Benz CLA 4 door body style depending on generation, but not necessarily a 3-way fight.
This vehicle is a direct competitor of following vehicles: Audi A3, MG6, Mercedes Benz CLA and the Mini Hatch 3 Door.
BMW F20 Historical Data
In 2017 it has been sold more than 1 million units worldwide. In 2015 it sold around 100 000 units in total as its first full year on sale. In 2014 it sold 15 582 units in Canada and United States combined for its first six months of sales. The only market where the coupe is available is Canada since 2014 model year onwards due to poor sales numbers of the two door version outside North America also dropped from the range. During 2013 the F20 completed several world records such as 0100 km/h acceleration or fuel consumption.
Related:
We Deliver BMW Parts in South Africa!
We take great care in ensuring that your salvage parts are delivered with the utmost professionalism and courtesy. Our couriers make sure they have a positive customer experience from start to finish, which reflects on us as well!
Sell Your BMW For Parts!
We provide a quick and easy service for those looking to scrap their non-running BMW's. With over 20 years of experience in auto salvage, you can rest assured that your car will be processed professionally and efficiently by us!
You Are In Safe Hands!
With a team of automotive experts, BM Scrap Yard provides its customers with only the best BMW auto parts in South Africa. With quick delivery times & easy access for anyone who needs it, there's no reason not to find the part you need!
BMW Vehicles Stripping For Spares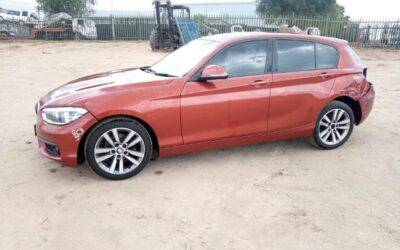 This BMW is accident damaged and being stripped for its spare parts. If you would like to buy a specific component of this BMW model, please email us through our contact us page. A,/,C,Compressor,Pulley Front,Left,Brake,Caliper Front,Left,Door,Window,Regulator,Motor...